We help Crypto/Web3 Startups

with ready-to-go Market Data, Resource Network and best-in-class Growth Marketing Service. Based in Silicon Valley, serving globally.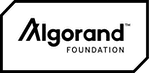 Day 1: Helen (Market Research)
In the database we found our targets: 323 investors, 570 influencers and 210K targeted users of our competitor.
Day 30: Alex (Campaign Manager)
In last 30 days, with UpChannels help, we have onboarded 17 KOL, 5 angel investors, 323 users and 21 community developers.